To make the Homemade Neapolitan Pizza. We will use the Caputo Nuvola flour. Caputo cloud flour 8/12 hours of leavening? The Caputo Mill has existed since 1924, a mill carried on by 3 generations of Neapolitan master millers.

They use a slow grinding method to ensure the integrity of the starch and the flavors of the flour.

As they specify on their official website MULINO CAPUTO:
"We mix many qualities of national wheat that we take from Umbria, Marche and other Italian regions to obtain the basis of our product. We then integrate them with grains from Northern Europe, in particular France, Germany and Finland. Our products are in this extremely natural way, also because we process them without adding chemical enzymes or additives. "
Neapolitan pizza recipe with Caputo Nuvola
"Nuvola is born from the research and development of Mulino Caputo: a careful selection of 100% natural raw materials without additives or preservatives that ensures volume and softness of the dough thanks to the high fermentation capacity naturally present in the grains"

With this type of flour it is possible to make doughs with leavening at room temperature 18/20 ° C for a duration ranging from 8 to 12 hours.

Alternatively, with the help of the "cold" (Putting the dough in the fridge at a temperature of 4 ° C) it is possible to go to leavening up to 24 hours.
Recipe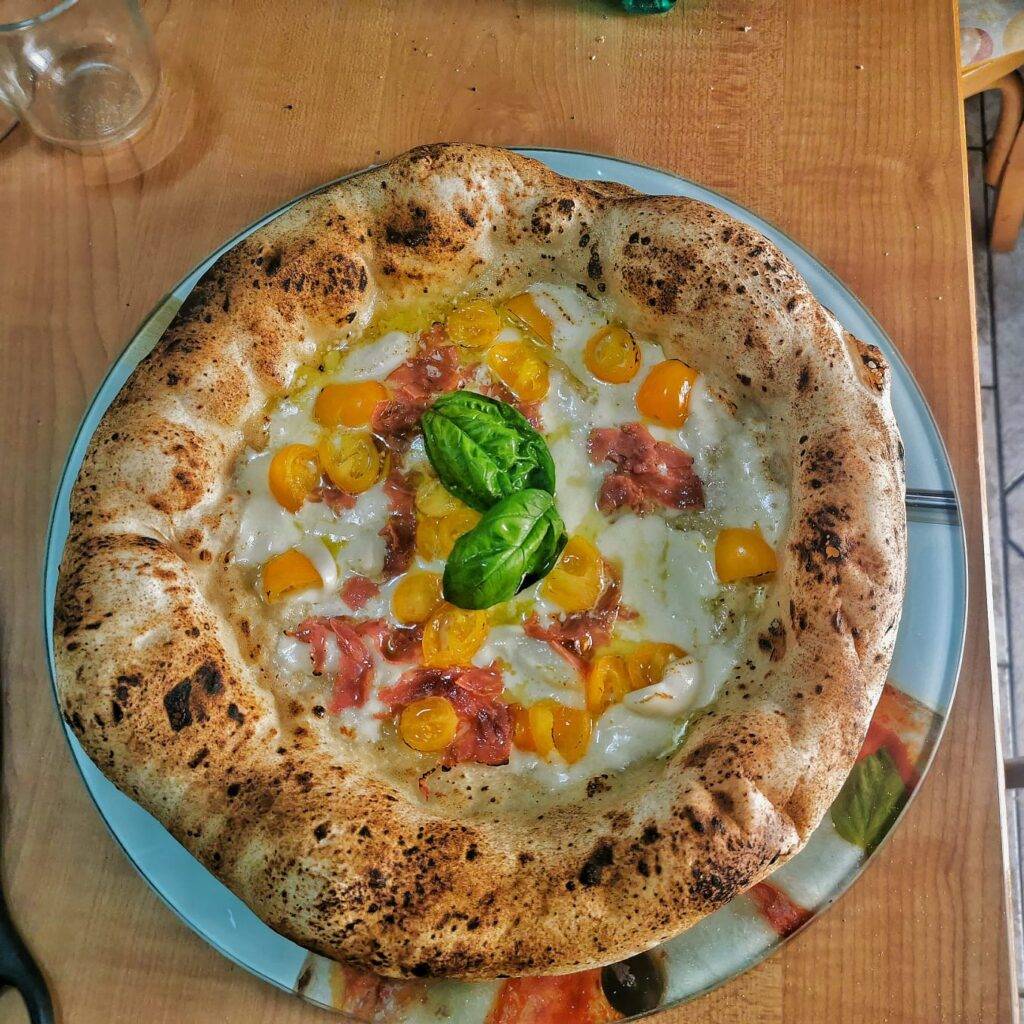 Dough ingredients
Caputo Nuvola Flour – 660 gr
Water – 440 gr
Salt – 22 gr
Fresh brewer's yeast – 1 gr
Seasoning ingredients
Peeled tomatoes – 100 gr (for pizza)
Fior di latte – 80/100 gr (for pizza)
Parmesan Q.B
Extra virgin olive oil Q.B
Fresh basil to taste
Method Homemade Neapolitan Pizza
Put all the flour in the mixer (or in a bowl) and crumble the yeast inside
Add half the water and start kneading
Once all the water has been absorbed, add the salt and the remaining water flush, kneading until the mixture is smooth and homogenous
Cover with a damp cloth and leave to rise at room temperature for 4 hours
Proceed with the formation of 4 280 g loaves, and then let them rise for 6/8 hours at room temperature
Drafting and cooking
Bring the dough onto the work table (floured with semolina flour) and proceed by spreading it with your fingers from the center towards the edge
For cooking you can follow the following article where I talk about it in detail: RELATED ARTICLE Tempo di cottura pizza fatta in casa
Shopping advice: Kneader
Having the right equipment will help us achieve spectacular results.

For the purchase of the equipment I rely on AgriEuro, the main operator in Europe in the e-commerce sale of equipment for gardening, agriculture and KITCHEN. It has a range of about 8000 models of machines, all ready for delivery and with FREE home delivery.

On AgriEuro you will find not only the mixer, but also many other dream equipment that will make your life better.
Consigli per gli acquisti: Planetarie
CONCLUSIONI
I hope you enjoyed this article Homemade Neapolitan Pizza.

I invite you to comment in the appropriate section below, also to let me know your opinion.

Also let me know in the comments if you would like me to prepare a & nbsp; complete guide to learn how to make the real Neapolitan pizza starting from the basics .
Basics and knowledge that if well understood will give you the opportunity to go to the next level.
NB: Do you want to be among the first to have access to my TELEGRAM group?

I have decided to open a PRIVATE telegram group where I will finally be able to meet you and answer your questions, as well as update you on the new contents and products on OFFER that I use.

For the first members, access to the group will be FREE what are you waiting for CLICK and join the GRUPPO TELEGRAM PIZZA E LIEVITATI.
Summary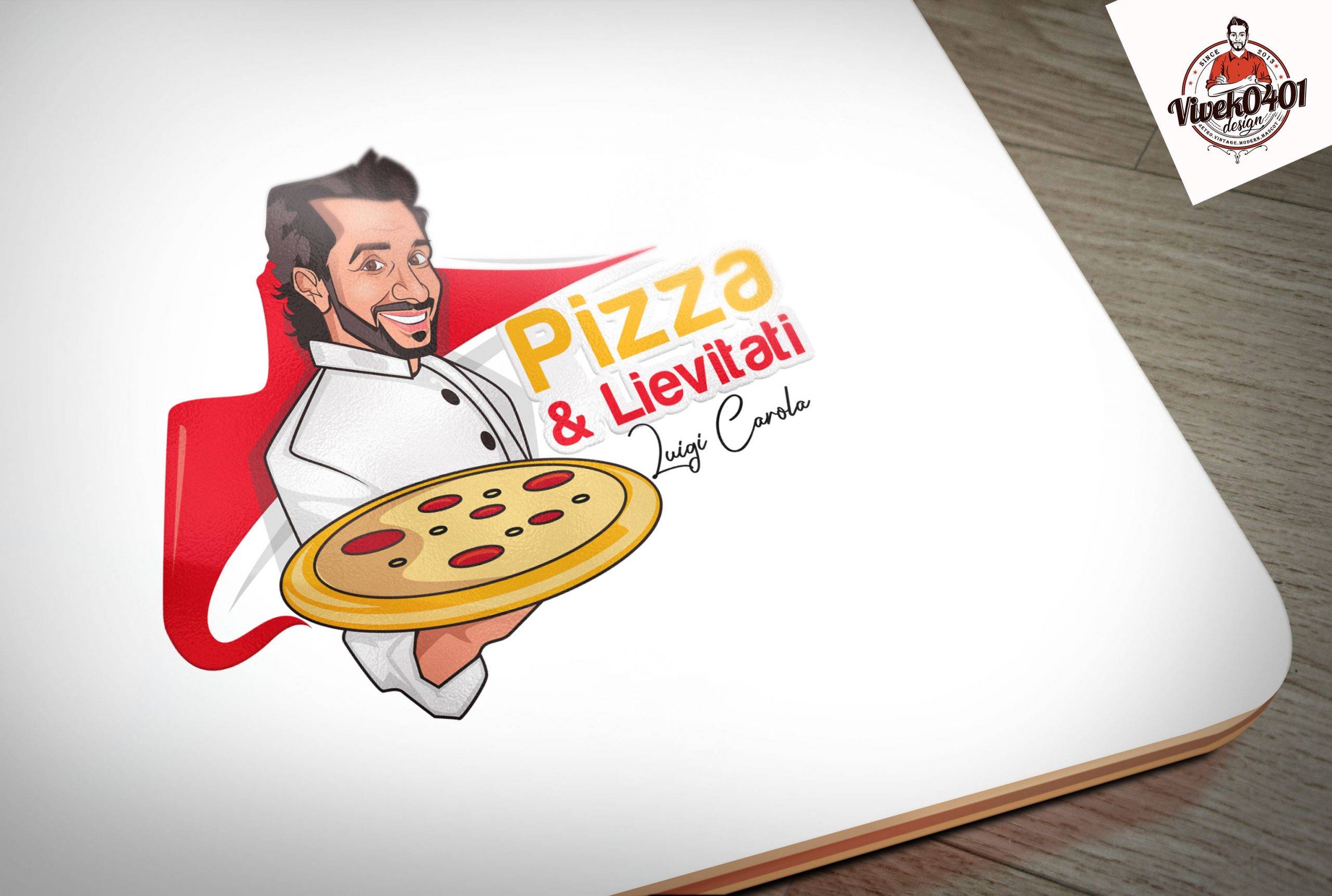 Recipe Name
homemade Neapolitan pizza
Author Name
Published On
Preparation Time
Cook Time
Total Time
Average Rating





Based on 1 Review(s)