Are you tired of store-bought bread and want to learn how to make your bread at home? Look no further! In this comprehensive guide, we will teach you everything you need to know about making bread from scratch. From selecting the right ingredients to mastering the art of kneading, rising, and baking, we've got you covered.

Not only is homemade bread delicious, but it's also healthier and more cost-effective than store-bought options. Plus, there's something incredibly satisfying about watching a ball of dough transform into a warm, crusty loaf of bread in your own kitchen.

Whether you're a beginner or an experienced baker, we have tips and tricks that will help you perfect your bread-making skills. So, let's get started and learn how to make bread at home like a pro!
? Difficulty: Medium

⏱️ Preparation: about 30 minutes

⏱️ Rising: 8 hours.

? Cooking: about 45 minutes

? Servings: 6 people

? Cost: low
What ingredients are used to make bread?
Before we see How to make bread at home, let's see What ingredients are used to make bread.

The basic ingredients needed to make bread are flour, water, yeast, and salt. However, there are many variations and additional ingredients that can be added to create diverse types of bread, such as honey, milk, eggs, herbs, and seeds. The type of flour used can also vary, with all-purpose, whole wheat, and bread flour being popular choices. Yeast is essential for the rising of the dough, while salt is important for flavor and to control the fermentation process. Making bread at home can be a rewarding and delicious experience, and experimenting with different ingredients and techniques can lead to endless possibilities.
How to make bread at home
How to make bread at home? Let's see what ingredients and quantities are needed to make bread at home.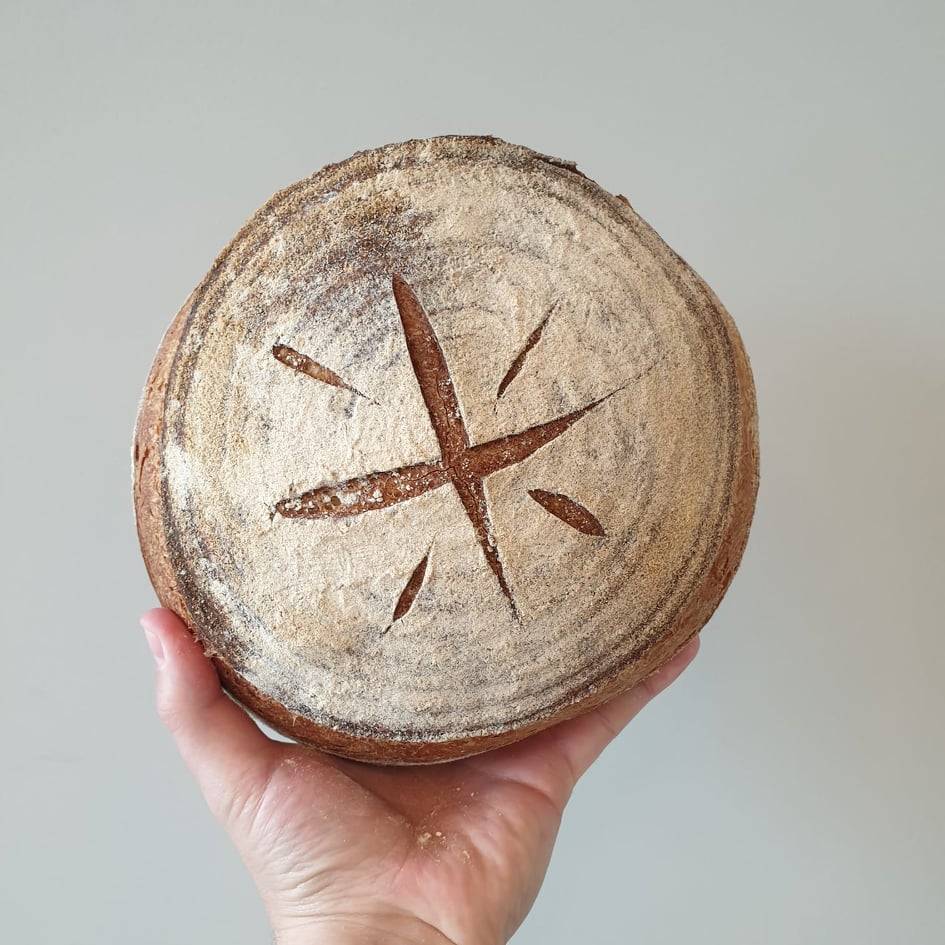 | Ingredienti | Dosi |
| --- | --- |
| Farina | 500 gr |
| Acqua | 350 gr |
| Sale | 15 gr |
| Lievito fresco | 5 gr |
| Olio evo | 30 gr |
METHOD
Below we will see the procedure for making homemade bread:
Add all the water into a bowl and dissolve the yeast in it.
Add a portion of the flour and start mixing with a rubber spatula.
Continue by adding the remaining flour gradually, mixing the ingredients without needing.
Finally, add salt and oil, continuing to mix until fully absorbed.
Cover the dough and refrigerate it for 40 minutes.
After 40 minutes, fold the dough (repeat the procedure 3 times).
After the 3rd fold, let the dough rise for 3 hours at room temperature.
After 3 hours, shape the dough into a round shape and put it upside down into a floured bowl, letting it rise for another 3/4 hours.
What do I need to start making bread at home?
To start making bread at home, you will need flour, yeast, water, salt, and oil. Additionally, you will need a mixing bowl, a spatula, and a baking tray or Dutch oven for baking. Some recipes may also call for additional ingredients such as sugar, honey, or milk. It is also recommended to have a kitchen scale for precise measurements and a thermometer to ensure the water is at the correct temperature for activating the yeast. With these basic ingredients and tools, you can begin to make fresh, delicious bread right in your own kitchen.
What is the best flour to make bread?
The best flour for making bread is typically all-purpose flour or bread flour, which have a higher protein content than other types of flour. This protein helps create a stronger gluten network in the dough, resulting in a better rise and texture of the bread. However, some recipes may call for diverse types of flour, such as whole wheat flour or rye flour, depending on the desired flavor and texture of the bread. The best flour for making bread will depend on the specific recipe and personal preference.
What is the secret to making fluffy bread?
The secret to making fluffy bread is to let the dough rise properly. This means giving the yeast enough time to ferment the dough and create air pockets. It's also important to knead the dough thoroughly to develop the gluten, which helps the bread to rise and gives it its structure. Using the right amount of yeast, water, and flour is also crucial. Too much or too little of any of these ingredients can affect the texture of the bread. Additionally, using a dutch oven or steam during baking can create a humid environment that helps the bread to rise and develop a crispy crust. Finally, allowing the bread to cool completely before slicing is important to ensure the bread maintains its shape and fluffiness.
Why is my homemade bread dry the next day?
Homemade bread can become dry the next day due to improper storage. Bread needs to be stored in an airtight container or wrapped tightly in plastic wrap to prevent moisture loss. Another reason could be over-baking the bread, causing it to dry out faster. To prevent this, it's important to remove the bread from the oven once it's fully cooked and allow it to cool completely before storing. Additionally, using too much flour or not enough liquid in the dough can also result in dry bread. It's important to follow the recipe carefully and adjust the ingredients as needed for the desired texture.
Homemade BREAD oven
For those who love making pizza at home, the Ooni Koda oven is the perfect tool. With a cooking chamber in stainless steel and a refractory stone, this professional oven can reach temperatures of up to 932°F (500°C) in just 35 minutes, ensuring perfect pizza cooking in just 60 seconds. The oven is also powered by propane, making it portable and easy to use outdoors or in the kitchen. Don't wait, start creating delicious pizzas like a true professional chef with Ooni Koda today!
Planetary mixer for homemade BREAD dough
After examining in detail, the secret tips for making the perfect pizza at home: the complete guide, now I want to talk to you about the importance of a planetary mixer.

The planetary mixer is the perfect tool for those who love making homemade pizza! With a planetary mixer, kneading becomes a breeze. Thanks to its mixing and kneading action, the planetary mixer allows you to get a perfect pizza dough in a short amount of time, without having to strain your hands by kneading by hand.

The planetary mixer comes equipped with a dough hook, a wire whisk, and a flat beater, which allow you to work the dough with precision and ease, without having to strain your arms. Moreover, the planetary mixer has a powerful and silent motor that guarantees perfect dough processing.

The compact and modern design of the planetary mixer makes it perfect for use in any kitchen, even in smaller ones. Moreover, it is easy to clean and maintain, as it is easily disassembled and dishwasher safe.

Don't wait any longer! Choose a planetary mixer to knead your homemade pizza dough and discover the difference that a professional tool can make in your kitchen. Buy now and start creating delicious pizzas like a true chef!
CONCLUSIONS
Are you passionate about pizza and leavened products and want to stay up to date on the latest news and offers? Join our PRIVATE TELEGRAM GROUP dedicated to the niche of pizza and leavened products.

You can get to know us better, ask us your questions, and receive specific advice on pizza dough and more. In addition, we will keep you updated on new content and products that we use and are on OFFER.

Don't miss the opportunity to join us on TELEGRAM and follow us on FACEBOOK and INSTAGRAM. Main categories: "TIPS" and "PIZZAS". Become part of our community of pizza and leavened product enthusiasts!
Summary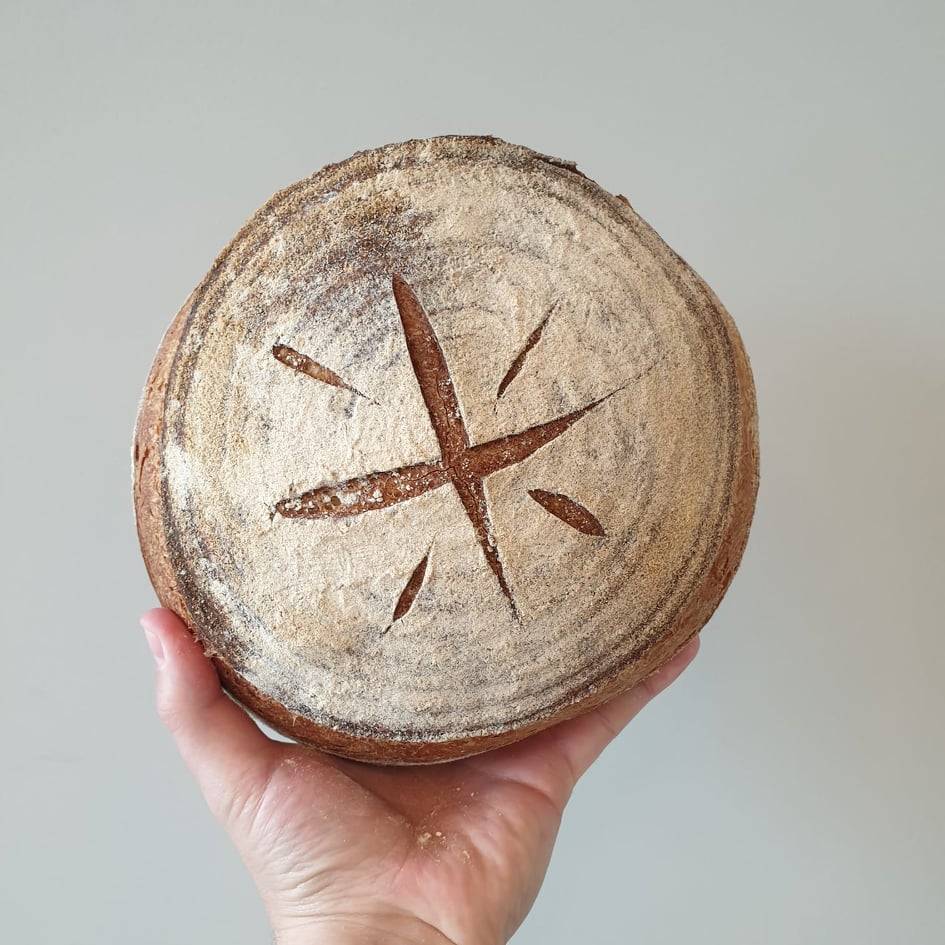 Recipe Name
How to make bread at home
Author Name
Published On
Preparation Time
Cook Time
Total Time